People's beloved Asgardian warrior is ready to entertain fans again. Thor: Love and Thunder is releasing in July 2022. Chris Hemsworth is looking pretty attractive because the God of Thunder is back in his jacked-up look. Female Thor (Natalie Portman) will also share the battle ground with the Asgardian god.
Hemsworth has recently shared a picture in which both are dressed up as Thor and Mighty Thor. It is the first time fans got a proper look at new costumes. Professional cosplayers won't miss the opportunity to try those new costumes!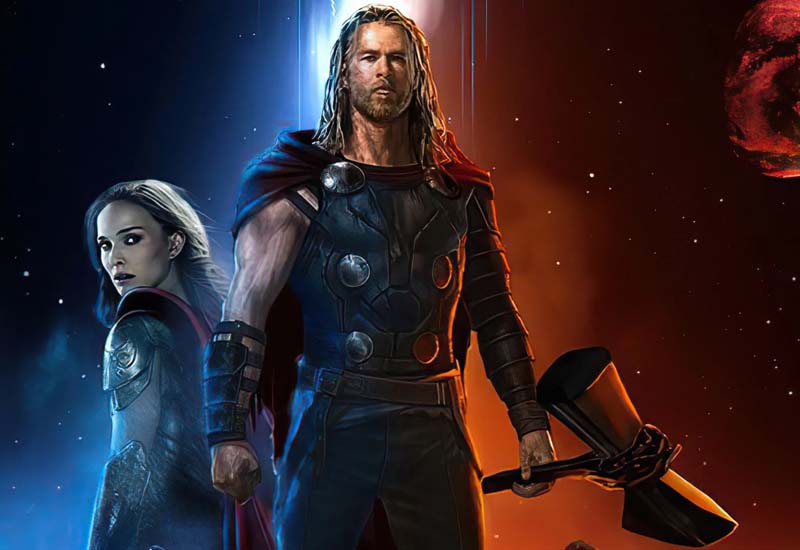 How Thor's New Costume is Different from Previous Ones?
It was heartbreaking for millions of Thor fans to see their beloved superhero as a broken fat-drunk man in Avengers: Endgame. Many people thought that it is the last time Chris Hemsworth will appear as Thor. Well, all those speculations were wrong because Thor: Love and Thunder is ready to release.
The new look is perfect for the current state of the superhero
Thor: Love & Thunder costume seems quite attractive and different from previous ones. The god of thunder got a fresh appeal. His look is perfect, especially after events took place during Avenger movies.
Old costumes were designed to suit Thor's confident warrior and god-like attitude. The new Thor knows that nothing is invincible and he grew as a leader and warrior. The trailer reveals that he is on a fresh start. That new costume shows that the mighty god got his confidence back and is ready to hammer all the evil forces.
The new costume is unlike anything Thor wore before!
Thor's character has transformed significantly in all the Marvel Cinematic Universe movies. He wore different costumes in different movies. Each new costume was an improvement over the previous ones. Those costumes were perfect to depict the superhero's attitude and his actions in the movie.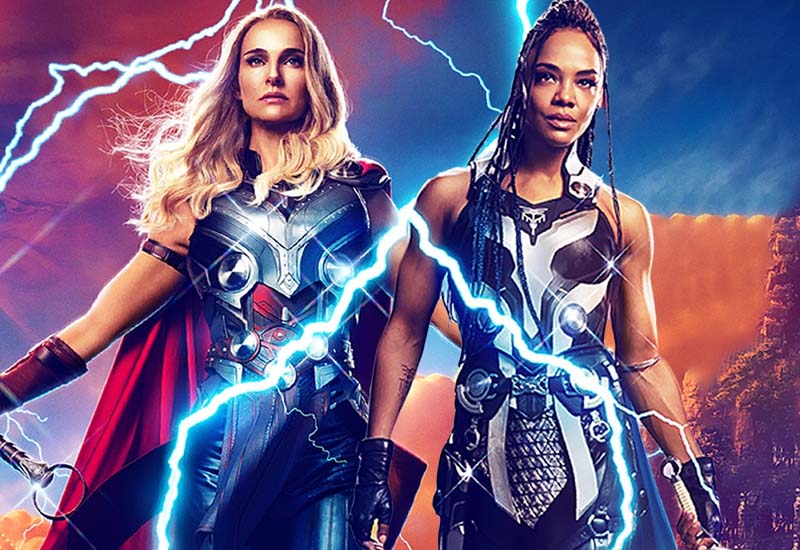 Marvel's tie-in merchandise has confirmed that the superhero will appear in a new costume in the upcoming instalment of the series. He appeared in bright yellow and red costume in the comic books. Previous Thor instalments featured the lead character in the red, black, and silver costumes. The new Thor dons a new-looking blue and gold costume. His red cape is still there and he got a deadly axe forged on Nidavellir.
As depicted in Avengers Endgame, Thor did not want to rule Asgardians. He wanted to seek out a new purpose for his life and he got it in the new movie. Since a new villain has appeared with deadly intentions, the world needs Thor with his full power. He is not the old immature god of thunder anymore. The new costume offers Thor a mature look with a new weapon that he used to defeat Thanos.
Thor needs to look different from the Mighty Thor!
Thor has always been the center of attraction in his movies. Other characters got some appealing costumes and weapons, but Thor was the only hero with a powerful weapon. Thor 4: Love and Thunder is featuring two superheroes with similar powers.
Chris Hemsworth's Thor got a new look because he could look pretty the same as Natalie Portman's Mighty Thor if their costumes were the same. Natalie looks more like Thor from previous MCU movies. Chris got a distinct blue costume that shows some major changes will happen in this franchise.
The new Thor looks more powerful, playful, and mature and that's the reason behind his new costume seems. We only have a movie trailer and some pictures to observe the new costume of the god of thunder. Fans will have a more detailed look when the movie releases in July.
Thor Cosplay Tips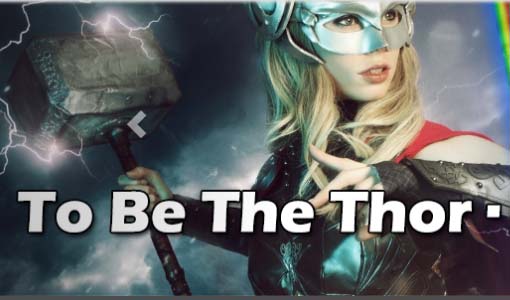 The following tips will help you cosplay Thor: Love and Thunder character perfectly.
Thor appears in Norse mythology as the god of thunder. MCU has made this character popular across the globe. The updated version of the costume shows that the main focus is on geometric lines, bold colors, and patterns.
You should choose a detailed costume. Make sure the manufacturer has used top-quality material to make that costume tougher, brighter, and more appealing than cheap leather-metal Thor costume replicas.
The new Thor costume comes with 6 silver plates equipped chest piece. The blue torso with gold patterns looks pretty appealing. The vest is much longer than what you got in previous costumes. It forms a pleated kilt around the thighs.
The cosplay costumes should come with knee-high boot covers and it should be equipped with golden-black knee pads. The new Thor has matching armgards that cover his forearms to offer protection during fights.
The costume does not complete without a red cloak. Thor has worn that red Cloak whenever he appeared on the screen and that part of his costume has not changed yet. Velcro straps secure the red cape in a perfect position.
The new costume looks like a formidable battle gear and that's why it is so appealing. Focus on the details described here when choosing the new costume. Thus, you will get a genuine outfit to cosplay the new Thor perfectly.
Get the Stormbreaker not a hammer!
Thor had used Stormbreaker in the battle against Thanos. This weapon augmented the hero's power impressively. Thor appears with the Stormbreaker in the new movie and that is an important part of his costume.
You should buy or build a replica of this weapon if you want to cosplay the new Thor like a pro. This weapon will complete your look like the mighty god of thunder and you will gain a lot of applause from MCU fans.
Final thoughts
Cosplaying Thor is not as easy as cosplaying some other MCU superheroes. He is a powerful god from Asgard and the actor himself worked for months to get that eye-grabbing physique. You should focus on Thor's character traits if you don't get that physique. Learn the way he walks and swings his weapon to imitate him perfectly. That's what professional cosplayers do to look attractive and you should try the same!