Princess Diana "the Wonder Woman" is back and she is looking more attractive, more powerful, and deadlier than her appearance in the first instalment of the Wonder Woman movie series. Wonder Woman 1984 is packed with amazing action scenes.
Recently released Wonder Woman 1984 trailer has thrilled all the Gal Gadot fans across the globe. This Amazonian princess is now going to destroy the most powerful villains in her next quest. She is looking quite different than her first appearance as Wonder Woman. Therefore, many pro cosplayers are planning to try Wonder Woman 1984 Cosplay Costumes to be the center of attraction in the upcoming cosplay events.
How the Wonder Woman 1984 Costume is different?
The new movie is taking place during the 80s when the Cold War was at its peak. This action-packed sequel is going to feature Gal Gadot in a new costume. Fans were waiting to see how their favourite Amazonian warrior looks in her next appearance as Wonder Woman. Speculations stopped when Petty Jenkins revealed the new Wonder Woman poster on social media.
The first instalment of this movie had become one of the top-grossing movies of that time. It was one of DC Comics' most successful movies and that's why fans were waiting eagerly for the next Wonder Woman sequel. It is going to release in Jun 2020 and Princess Diana's charming wardrobe is going to be the best costume to try in Cosplay events.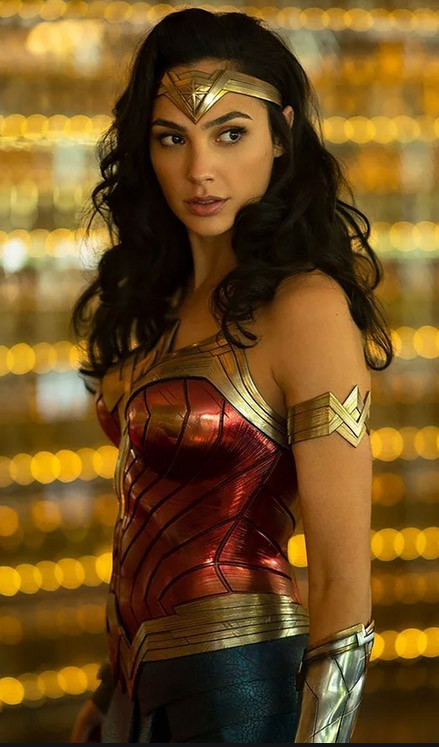 Patty Jenkins has tweeted Gal Gadot's new look and she is looking awesome in her new Wonder Woman wardrobe. This vibrant poster features her as a fiery warrior and ready for the battle against evil-minded villains. The multicoloured backdrop patterns create W that makes this poster look more amazing.
Princess Diana's gold-plated suit is pretty different than what we are accustomed to seeing Wonder Woman. Many wonder she won't get in that red and blue wardrobe suit anymore because she is looking quite similar to her mother from the first instalment of the movie. Therefore, it is going to be quite exciting to see Gal Gadot as Hippolyta in her new appearance as the Wonder Woman.
Is the new Wonder Woman Costume better?
It might hurt some cosplayers who have been portraying wonder woman for a long time. She is not going to wear that classic red armour with gladiator skirt anymore. You will need Wonder Woman's classic "Golden Eagle" armour to cosplay new wonder woman. It is a ceremonial battle armour which Princes Diana wears when fighting the toughest enemies.
Wonder Woman can fly in this new golden armour and gains some superhuman abilities to dodge the bullets and survive in deadly explosions. You are going to witness her action first hand in the theatre after the release of Wonder Woman 1984.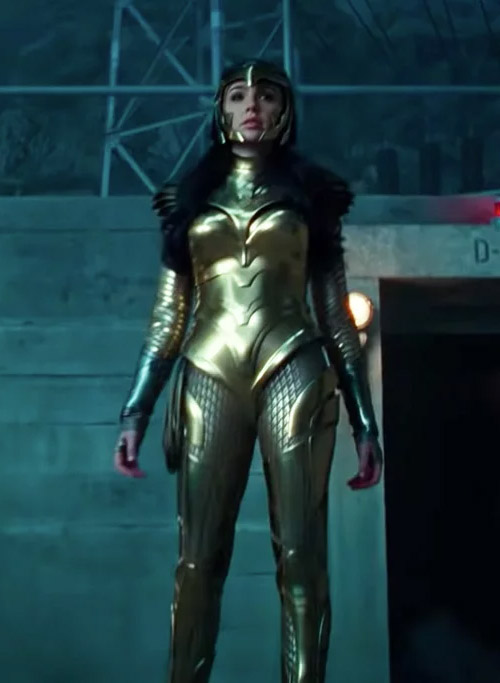 Fans can soon spot Wonder Woman in the new Comic-con events where her new costume will be revealed. So, we can just speculate till that time how the new Wonder Woman cosplay costumes will look because she is going to appear in two or more wardrobes in the next movie.
Where to get the new Wonder Woman Cosplay Costumes?
Millions of people have watched the new Wonder Woman teaser and poster shared by Patty Jenkins. Her new look is simply awesome and many cosplayers want to portray this popular DC Comics character in the upcoming cosplay events. Unfortunately, the costume providers still do not have a new wardrobe. Many people are trying to create a replica of that fiery golden warrior wardrobe, but it is quite tough to find at local costume stores.
The only way to find Wonder Woman 1984 Cosplay Costumes is searching online. There are some renowned websites which provide all the latest superhero costumes with necessary accessories. You will get that beautiful golden suit along with Wonder Woman's sword and shield. Do not forget to get that Wonder Woman Lasso because that's one of Princess Diana's favourite weapons.
And you can pay more attention to simcosplay which is a pro cosplay costumes design and production Company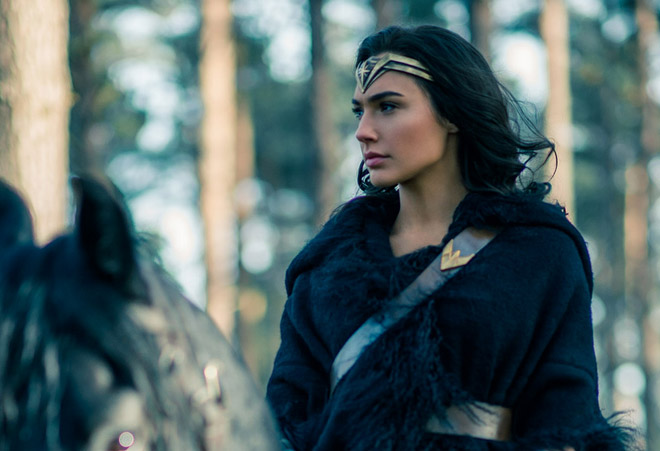 Cosplay new Wonder Woman with confidence:
You will automatically feel more confident and powerful in Wonder Woman 1984 Cosplay Costumes. It is unique, more attractive, and eye-catching than the traditional Wonder Woman costume. So, get it now and try it during the next cosplay event or comic-on.